The KFF works closely with the following charities, some of which Kate directly supported. We hope you enjoy reading about our international and local partnerships. Check our Smiling Faces page for the latest news and photographs.
Zambia Orphans Aid (ZOA-UK)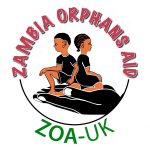 ZOA-UK was set up by Dr Shimwaayi Muntemba after tragically losing three sisters to the AIDS epidemic. In her native country Zambia there are 1.2 million orphans, half due to AIDS. ZOA-UK works with schools and community groups to provide educational support for children including school resources, sponsorship, meals and vocational training.
Since 2017 the KFF has funded school books at Twavwane School in Lusaka, supported the school feeding programme and provided relief supplies during the Covid crisis. 
---
ChildAid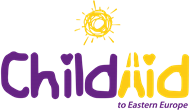 ChildAid helps disabled children, orphans and vulnerable families across Eastern Europe and Russia.
From 2016 the KFF has supported two ChildAid projects in Moldova, the poorest country in Europe. The Tony Hawks Children's Centre in Chișinău (set up by the comedian) provides therapy and opportunities for chronically-ill and disabled children. Esther House (Casa Esterei) is a day centre in rural Vălcinet where disadvantaged children enjoy art, singing, sports and dancing. The KFF enjoyed visiting these projects in 2017 and 2019 and seeing the fantastic work: the KFF visits Moldova and snapshots.
---
Medical Aid for Palestine (MAP)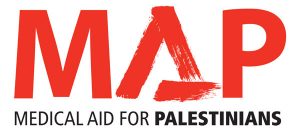 Medical Aid for Palestine (MAP) provides essential health services and sustainable skills to communities across the Middle East.
Since 2016 we have funded medical supplies for midwives working in the Palestinian refugee clinics in Lebanon. This includes dopplers, blood pressure monitors, stethoscopes, baby weighing scales, gloves and sanitary products. The KFF felt this link with maternal health and infant survival particularly aligned with Kate Farrer's clinical expertise. Read more about MAP's crucial work.
---
HOPE WALKS

HOPE WALKS (previously CURE) provides compassionate support and healthcare for African children who suffer with disabilities that can be corrected or alleviated through an operation. Alongside this they work to empower local healthcare workers and educate parents/caregivers.
The children have conditions including clubfoot, crooked spines, bow legs and other limb deformities, such as cleft lip/palate, hydrocephalus and spina bifida. Find out here how the KFF is supporting the treatment of Malawian children with clubfoot operations.
---
The Mike Campbell Foundation, Zimbabwe

The Mike Campbell Foundation (MCF) was set up by Ben Freeth MBE in memory of his father-in-law Mike Campbell, a white Zimbabwean farmer whose farm was destroyed in 2008. Mike, Ben and other displaced farmers took President Mugabe to court over his controversial land seizure programme. Mike sadly passed away, but MCF continues to confront political and economic abuses in  Zimbabwe. Kate Farrer saw their struggle in the award-winning film 'Mugabe and the White African'.
For 5 years the KFF has supported their 'Farming for Destitute Farm Workers' project, which trains Zimbabwean workers in conservation agriculture methods – view here.
---
Chem-U, Uganda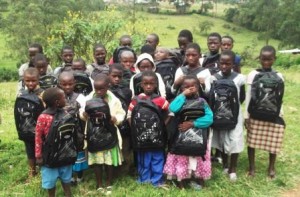 Chem-U is run by Dorothy Egessa in Uganda. Kate met Dorothy at St Paul's Church in Cambridge and was touched by her story and dedication to supporting and educating children, many who are orphans due to AIDS.
Dorothy and her colleagues arrange for young people to receive primary and secondary education in Kampala and Rukungiri. This includes healthcare, scholastic materials and uniforms for around 60 students. During the Covid pandemic the KFF has also supplied relief food supplies. See the great work here.
---
The Divine Hope Foundation, Uganda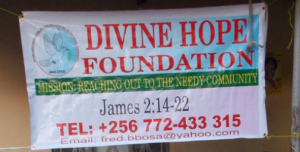 The Divine Hope Foundation (DHF) is run by Fred Bbosa in Western Uganda. Fred spent a year in Cambridge and met the Farrer family at St Paul's Church. Fred had a vision to help rural communities in Kiboga with healthcare and education. In 2015 he started DHF with his wife Prossy who works as a community nurse and together they run health clinics and support 30 young people with secondary education. 
---
WaterHarvest, India

WaterHarvest help remote rural communities in Rajasthan, India's most water-scarce state, to safely store and use rain water. This provides clean drinking water for desert families which reduces disease and enables people to become self sufficient.
Since 2017 the KFF has funded water harvesting tanks, irrigation systems and recently helped combat the effects of Covid19.
---
Inter Care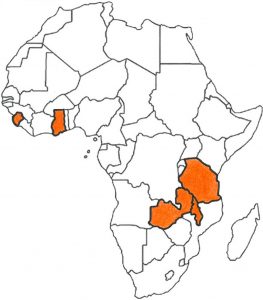 Inter Care provide medical equipment and vital medicines to many hospitals in Africa by collecting surplus UK healthcare goods and transporting them abroad. They support over 100 health units in 5 countries.
The KFF has given grants towards the costs of 2 shipping containers full of medical goods that have been transported to Sierra Leone and Malawi. Thousands of patients have benefitted from this action
---
Hands Up Foundation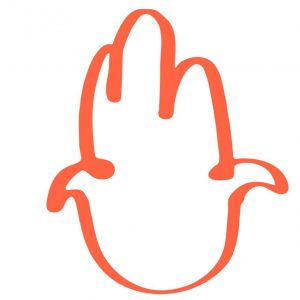 Hands Up Foundation is a charity that works with local organisations to fund health and education programmes in Syria whose aim is to make a positive difference to Syrians in need.
The KFF provided 2 grants in 2020 towards vital medical supplies for mobile health clinics and maternity hospitals in Idlib province.
---
The Cambridge Churches Homeless Project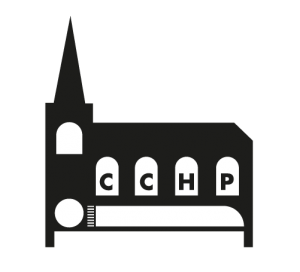 The Cambridge Churches Homeless Project (CCHP) is a collection of churches that work together to offer practical and compassionate care and support to people who are sleeping rough in Cambridge. The KFF has given grants to help provide accommodation for 20 homeless people during the winter months.
---
KFF Bursary Fund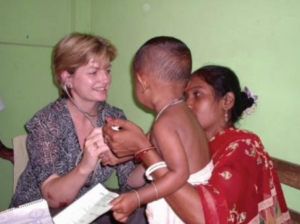 5 years ago we set up the KFF Bursary Fund at Addenbrooke's Hospital in Cambridge (where Kate worked as a neonatal consultant) to help neonatal nurses with extra training courses. In 2021 we are pleased to announce that the Dr Kate Farrer Scholarship has been established to provide support on a national basis for the Neonatal Nurses Association.
---
Please click here to visit our archive page and see some of our earlier grants since our establishment in 2014.