The KFF works closely with a number of charities, some of which Kate directly supported. Read on for summaries of our partnerships, and check our Smiling Faces page for the latest news and photographs.
Zambia Orphans Aid (ZOA-UK)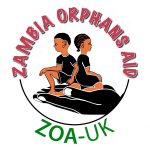 ZOA-UK was set up by Dr. Shimwaayi Muntemba when working for World Bank Africa Region's HIV/AIDS programmes. Personal experience of losing family to the AIDS epidemic, and knowledge that in her native Zambia around 1.2 million children are single or double orphans, led Dr. Muntemba to establish US and UK charities focusing on educational support for orphaned pupils.
In Zambia, 54% of Zambia's population live below the poverty line and most of the 21,000 Zambians with AIDS-related deaths each year are parents and breadwinners. ZOA-UK works with schools and community groups across Zambia to assess individual's needs – providing materials, sponsorship, vocational training and nutritious school meals – as well as implementing longer-term goals and educational policy.
Inspired by their 'on the ground' approach, the KFF pledged £1,000 in March 2017 towards vital schoolbooks for orphans and vulnerable children in Year 9 at Twavwane School in Lusaka. More on this partnership and their February 2018 report here, and discover ZOA-UK's wide-reaching priorities and progress in Zambia here.
---
ChildAid – Tony Hawks Children's Centre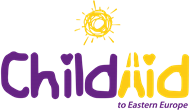 In 2016, ChildAid contacted the KFF. Established by comedian and writer Tony Hawkes, this charity helps disabled children, orphans and vulnerable families across Eastern Europe and Russia.
One of ChildAid's projects stood out: the Tony Hawks Children's Centre in Chișinău, Moldova. The Centre aims to improve the lives of chronically-ill and disabled children growing up in the poorest country in Europe. Our grant funds a full year's salary for a speech therapist to work alongside these severely disabled young people. The KFF visited Moldova in July 2017 (see links below), and after seeing the fantastic work Childaid does both in Chișinău and rural communities, we renewed our funding to support both the therapy role and fund children's activities at an after-school centre, Casa Esterei, in 2018.
Working in partnership with Childaid: the KFF visits Moldova and snapshots
---
Medical Aid for Palestine (MAP)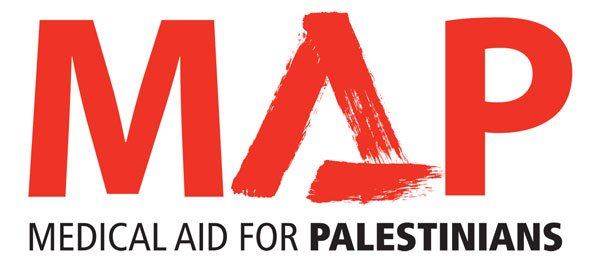 In 2016, KFF Trustees considered an application from Medical Aid for Palestine (MAP). Based in the UK and across the Middle East, MAP responds to regional medical crises and works directly with communities on long-term health development.
The KFF decided that MAP's ethos, working in partnership with local health providers, reflected our aim to grand aid programmes that produce tangible results. We pledged a £3,000 donation towards medical supplies and clinic equipment –  dopplers, blood pressure monitors, stethoscopes and portable baby weighing scales, gloves, urine reagent strips, and alcohol hand gel – for midwives working in Palestinian refugee clinics in Lebanon.
The KFF felt this link with maternal health and infant survival particularly chimed with Kate Farrer's clinical expertise. MAP will send us a full report in Spring 2017: meanwhile, read more about MAP's crucial work.
---
 BLiSS, Afghanistan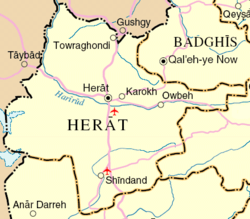 The Birth Life Saving Skills (BLiSS) project is a community-based health education programme. It provides expectant mothers , fathers and communities with lessons covering basic health, pregnancy, birth, new-born care and family planning, to raise awareness of issues like infant and maternal mortality.
Based in the rural Herat Province of Afghanistan, BLiSS's 2015 goal to teach Birth Life Saving Skills to a total of 800 men and women in sixteen rural communities. In 2015, the KFF granted BLiSS (through charity Interserve) £3,250 to enable this mission. BLiSS sent us updates on how our grant has improved lives in Herat, and so in 2016 we renewed our support by funding their latest mission cycle.
Working in partnership: The KFF and BLiSS
---
CURE International UK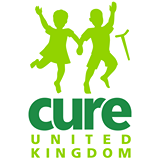 CURE International UK ('CURE') transforms the lives of African children who suffer unnecessarily with disabilities that can be corrected or alleviated through an operation.
The children have conditions such as clubfoot, crooked spines, bow legs and other limb deformities, such as cleft lip/palate, hydrocephalus and spina bifida. Find out how the KFF is supporting the treatment of 12 Malawian children with clubfoot.
Working in Partnership: the KFF and CURE.
---
The Mike Campbell Foundation, Zimbabwe

The MCF, established in 2011, was set up by Ben Freeth MBE in memory of his father-in-law Mike Campbell. A white Zimbabwean farmer, Mike suffered the torching and destruction of his farm in 2008 and so with Ben and other displaced farmers, took President Robert Mugabe to court over his controversial land seizure programme. Mike sadly passed away, but the Foundation continues to confront the source of political and economic abuses which have decimated Zimbabwe.
Their struggle, which is documented in full on the MCF's website, was captured in the award-winning film 'Mugabe and the White African', which Kate Farrer saw herself. When the MCF approached the KFF for possible funding, we were particularly inspired by their 'Farming for Destitute Farm Workers' project, which trains indigenous African workers in conservation agriculture methods. We have now funded three rounds of this project: read more on our Smiling Faces page about how this helps disenfranchised Zimbabwean farming communities.
---
Chem-U, Uganda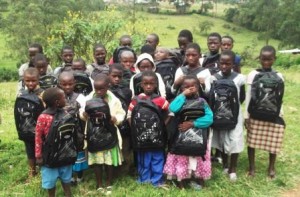 Kate was touched by the story of a lady from South Uganda, Dorothy, who had attended St Paul's Church in Cambridge (where Kate's family attends). Dorothy has dedicated her life to supporting and educating children who had become orphaned when their parents fell victim to AIDS.
With the help of funding from St Paul's, Dorothy had sent groups of children to schools in Uganda and bought school materials to ensure these children had a chance in life. The KFF now want to continue this relationship.
Working in Partnership: the KFF and Chem-U.
---
The Forget-Me-Not Chorus, Wales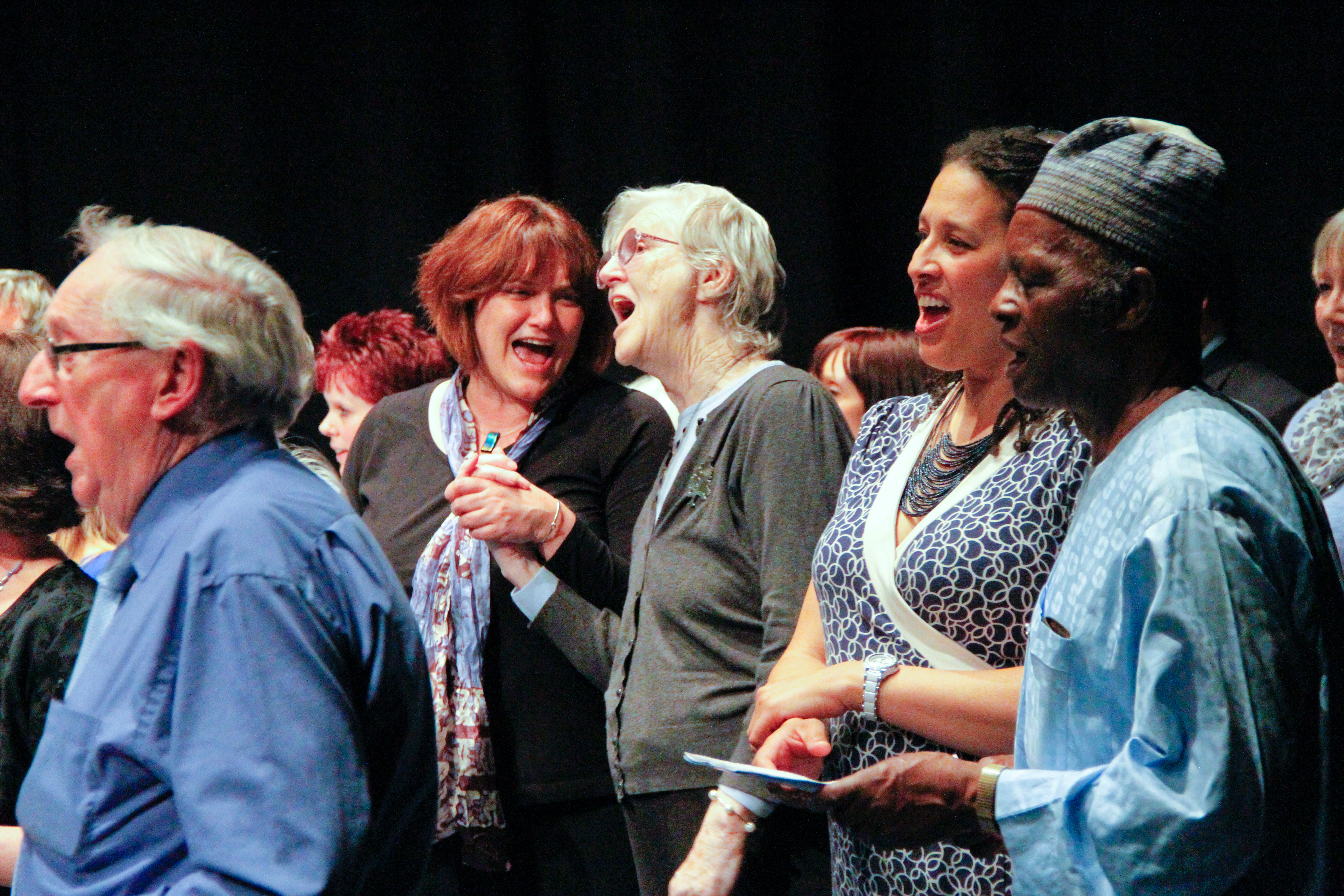 The Forget-me-Not Chorus is a Cardiff-based charity supporting people with dementia, and their carers, through weekly singing and creative workshops.
It encourages them to express themselves and to use the power of music to provide an escape from what is often a stressful, everyday routine. It offers a sense of normality and gives families a positive experience of being together.
Our relationship with the charity started with Kate Farrer's personal support.
Working in partnership: the KFF and the Forget-Me-Not Chorus.
---
These are just three examples of three successful partnerships we have established in the last 12 months. Other charities we are developing relationships with include Friends of SPCS in Bangladesh and HART in Uganda 
For some of our earlier grants (the KFF was established in 2014 and we have funded some isolated projects) please visit our 2014 – 2015 archive page.